Thompson scores 1000
Junior guard also earned Conference Player of the Year honors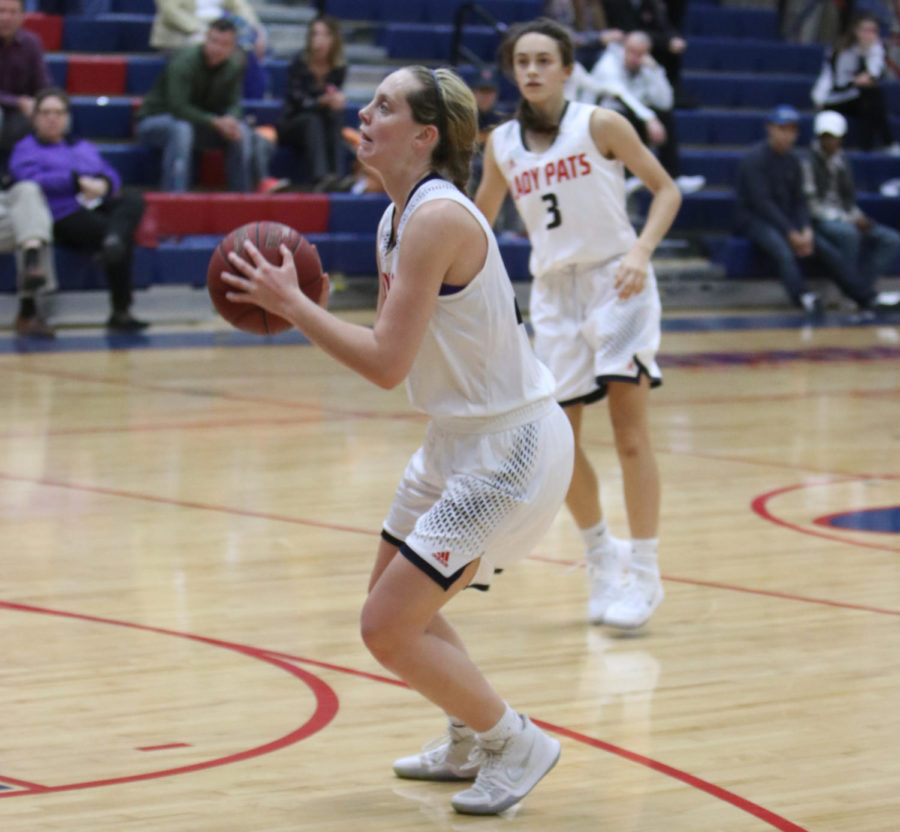 When she was a little girl junior Lani Thompson collected Polly Pockets. Now she collects points on the basketball court.
On Feb. 20, when she stood on the free-throw line, 15 feet away from her 1000th point, junior Lani Thompson was nervous.
"Everyone was standing up so if I didn't make it it would be a little embarrassing," she said. "When I made it I was really excited. Mia [Patterson] gave me a high 5 and we kept on playing."
It has only taken Thompson three years to score 1000 points on the basketball court for Parkway South. She scored the point on a free-throw in a non-conference game against Rockwood Summit, after she had shot the ball and was fouled but still made the basket.
"[It is] my favorite basket yet and it was truly a moment, and game I will never forget," she said.
She said she knew she was three points away from 1000 when she made the layup and got the foul. She knew the next free throw would put her at exactly 1000. Her family was in the stands and everyone knew she was close to the mark.
Thompson said she's been playing basketball since the fourth grade.
"I like being physical and the feeling you get when you score," she said.
She said her dad has been a major influence on her career as a basketball player.
"He's helped me throughout the years and shaped me into the person and basketball player I am today," she said. "He pushes me day in and day out and has helped me strive in many different areas of my game."
Thompson isn't the only Patriot to score 1000 points, but she may be the only one to do it her junior year. Her former teammate, K.K. Steins, scored 1000 points her senior year, just last year. Thompson said she learned a lot from playing with Steins.
Besides scoring her 1000th point, Thompson was named Suburban West Conference Player of the Year.
"It was a big honor to win it as a junior. I'm going to have to work extremely hard if I want to earn it again next year, and I want to make sure I can be a good leader to my teammates," she said.
Although she averaged 16 points per game this season, Thompson said she still has work to do next year as a senior on the team. Although the team went far this season, she has high hopes for next year's team as well.
"I can post up pretty well and shoot pretty well, but I have to work on driving to the basket and point guard skills more," she said. "I think we should be pretty good because our team is so young this year and we still did well."