The Dahmer Effect
Students and staff adjust to the number one conversation topic in school after Jeffrey "Dahmer – Monster: The Jeffrey Dahmer Story" hit #1 in charts nationwide.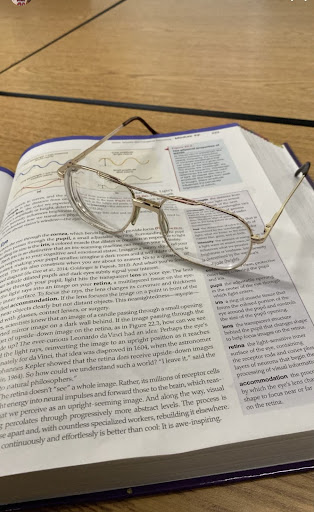 Jeffrey Lionel Dahmer was an American serial killer who murdered 17 men of color between 1970-1991. Dahmer was a necrophiliac and known to preserve some of the body parts, store them in his fridge, and occasionally consume them. He was sentenced to 16 life sentences. While imprisoned, Dahmer was beaten to death by inmate Christopher Scarver. 
Although Dahmer's killings were very severe, junior Noah Adou thinks students are more focused on the entertainment factor of this documentary. 
 "Gen-Z can't take anything serious," junior Noah Adou, who watched the documentary, says. 
Netflix's Top TV show Dahmer-Monster: the Jeffrey Dahmer Story, played by Evan Peters, which broadcasted Jeffrey Dahmer's life from when he was just in elementary to the moment he was put in jail, has broken viewing records like no other. It hit 205 million views in one week, which broke Bridgerton's record of 82 million views.   It has been the talk of the school, and its popularity just keeps on growing.
However, the popularity doesn't mean that the show is completely enjoyable. Students and staff who have watched it, believe there are also plenty of cons to this documentary.
"I think it's not good that they've taken serial killers and all these scary people and tried to dramatize them into a TV show," sophomore Sahil Sajid said. 
There have been debates all over the world about whether or not murder documentaries are beneficial or not. The Jeffrey Dahmer documentary was based on a true story, deranging the people whom Dahmer had actually affected. 
"The documentary definitely affected the family because this was a true story. I was wondering how they were feeling, and I'm sure with these traumatic events, some feelings were brought out from the past," English teacher Anton Ruiz said. 
Dahmer's story in general has caused people to bring back even their relation to him at one moment of their life, and with the documentary, those same people find it disturbing. 
"I personally have no interest in watching it, because I grew up in the same city that he was killing people in. When I was a kid, he was in Milwaukee and it was on the news every day. It was a little personal. I didn't think it affected me directly, but I don't really need to hear his story retold," Latin teacher Jason Tiearney said.
Netflix has a way of bringing things to real life, and with the Dahmer Documentary, they had it easy. The real-life victims' and witnesses' similarities were very realistic compared to the Netflix show. Some of the south high audience, who have heard many things about the show, have firmly suggested that it was hard for them to watch because of the gruesome details, and the actor who played Jeffrey Dahmer. 
"I could not make it past the first episode. I know that people were telling me it got better, but I couldn't do it. I know people enjoyed watching it, but I had to watch the YouTube summaries, and call it quits," Ruiz said.
Another thing that came along with the popularity of this documentary is the constant comparison of people everywhere that have similar glasses as Dahmer. 
"I don't really think much of it cause you know, it's all just jokes but deep down inside of me, it doesn't really hurt or anything it just kind of sucks cause, you know, people just look at you, and then they associate you with these glasses that 'serial killers' wear. It's weird associating me with Dahmer because the dude killed my people for fun," Adou says.