On the bright side…
Virtual learning is not all bad, according to some students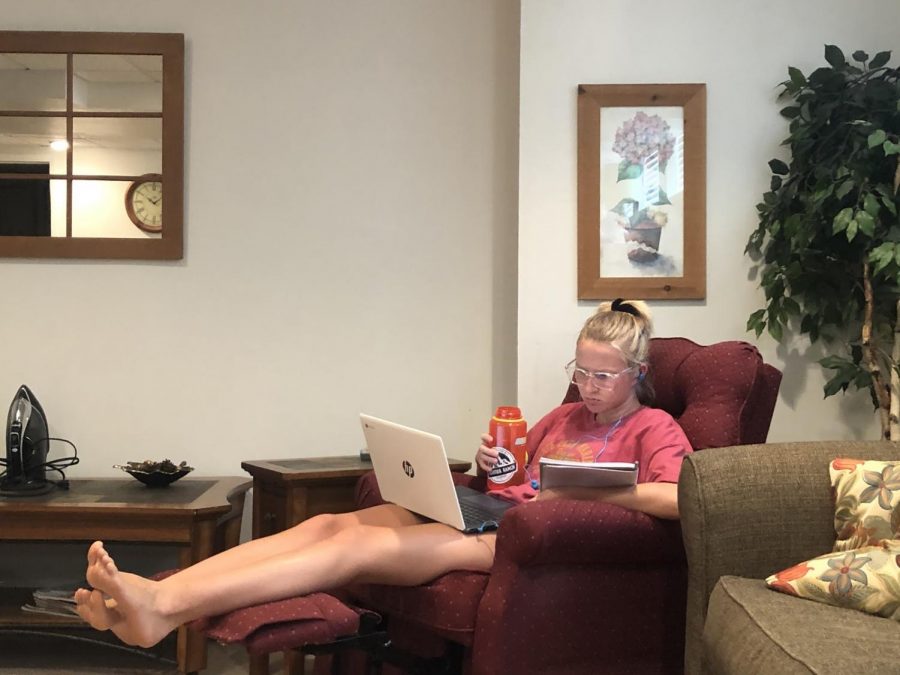 With almost every public school in St. Louis County online and many annual school events either canceled or postponed, this school year is definitely very different from a regular year. 
For senior Taya Hale, she likes virtual school because she doesn't have to worry about what to wear when school is at home.
"I like being able to wear whatever I want like sweatpants and a hoodie," said Hale.
Junior Carlos Henderson said he enjoys being able to sleep in during virtual school.
"With class not starting until 10 a.m. I really do enjoy being able to sleep longer and not having to wake up at 6:30 for the bus," he said.
However, although there are some advantages to learning from home, there are many disadvantages.
For junior Kaitlin Hackett she misses being in a school environment and wishes Parkway offered a hybrid option for students. 
"I wish Parkway offered hybrid classes because sitting at my desk all day sucks. I just miss being in school with teachers and friends. Sitting in one room all day is just not fun at all and it's unfair we don't get a choice," said Hackett.
Senior Morgan Sprague also said she is disappointed. She said she was looking forward to her last year at South High. This year she is the Senior Class Secretary.
"It's really upsetting this is all happening my senior year. It is just upsetting I won't ever be able to experience all the great senior year traditions that all of my older siblings got to have," said Sprague.
Some students are trying to make the most of online school. Senior Liam Smith said he is taking advantage of the start time for online classes by going out for breakfast with some friends every Friday morning. 
"Although this isn't the senior year I imagined, it hasn't stopped my friends and me from making the most of our senior year and still making memories together," said Smith.