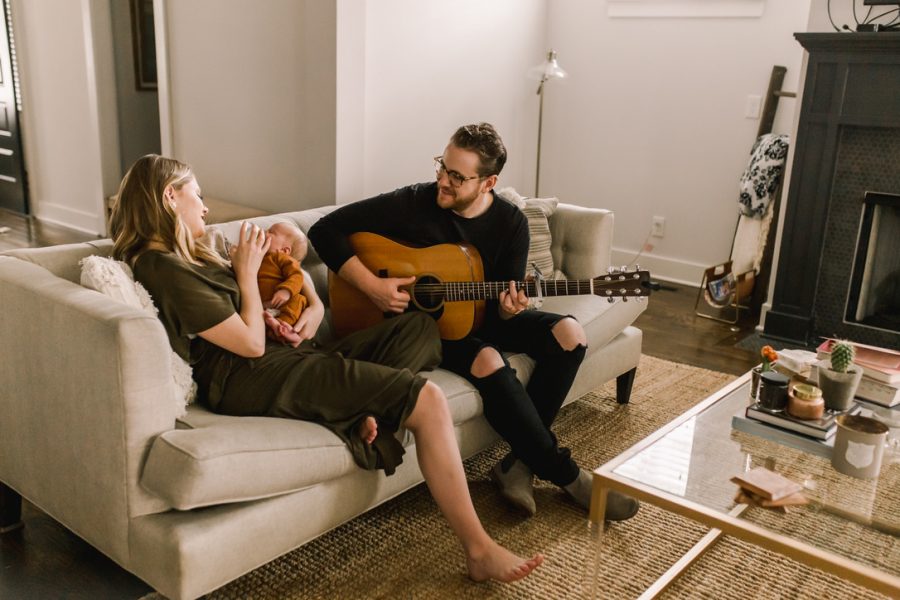 Jordan Reynolds ('07)-Grammy Award-winning songwriter
2007 graduate Jordan Reynolds currently lives in Nashville and has written songs for major country acts like Dan + Shay and Thomas Rhett. Reynolds took home a Grammy this year for Best Contemporary Christian Music Performance/Song, and won a Country Music Award for Song of the Year in 2019 for Tequila, performed by Dan + Shay.
Q: What is it like being a songwriter?
A: It's the best job on the planet! Every day I get to go into my studio and make something out of nothing.
Q: Do you feel as though songwriters don't get enough credit?
A: We are working towards songwriters getting more credit (specifically on spotify/apple music/etc,), but mostly for monetary purposes. Streaming companies have been gouging songwriters since the start, so we're trying to bring awareness to the songwriters, which in turn will help more people fight for us.
Q: What is your favorite memory from South?
A: Winning Mr. Patriot my senior year! Spring of 2007.
Q: What were you involved in at South?
A: I was involved in Orchestra, Spanish Club, and I was president of the National Honors Society.
Q: Did you ever lose hope after getting cut from major acts or songwriters?
A: Songwriting can be a rollercoaster ride. I've been told by artists that a song I wrote was going to be the next radio single, and then wound up not even making the album. I try to not get too discouraged by it, and write another song!
Q: Is it difficult being a songwriter and a father?
A: I'm still learning to balance it! The songwriter schedule is fairly flexible, which means it can be good and bad. I have to make sure I don't have too many late-night sessions so I can be there for bath time! 🙂
Q: Do you have any advice for younger songwriters?
A: Write a LOT of songs. To reference one of my songs (and a Malcolm Gladwell idea), it takes 10,000 hours to master something. That's a LOT of songs. You should also move to the city you want to work in. It's crucial to have relationships in the city where you want to work.
Q: What is your songwriting process?
A: I always try to start with a title or a concept for a song. My theory is that if you want to write an impactful, commercially successful song, it HAS to be a great concept. Catchy melodies are crucial too, but you can't have one without the other.
Q: What major songs have you written?
A: I've written songs recorded by Thomas Rhett, Camila Cabello, Keith Urban, Brett Eldredge, Lady Antebellum, Dan + Shay, and a few more! My biggest songs are "Tequila" (Dan + Shay), "Speechless" (Dan + Shay), "All To Myself" (Dan + Shay), and "10,000 Hours" (Dan + Shay).
Q: Does having a child change what you write your songs about?
A: I've only been writing for just over a month since he's been born, but so far, yes! I'm conscious of making sure I write songs that line up with what I believe in. I don't want to have that moment when he gets older and says "My dad wrote THAT?!" …in a bad way!
Q: How long does it take for you to write a song?
A: Every song is different, but it typically ranges from 3-6 hours. (We wrote "Tequila" in about an hour and a half).
Q: What songwriters do you envy or look up to?
A: I'm fascinated by the career of Max Martin. He's a massive pop writer who has had success in multiple decades of music and continues to write some of the biggest pop songs.
Q: What made you want to become a songwriter?
A: Before I moved to Nashville, I assumed every artist wrote all of their songs by themselves. When I moved to Nashville, I debated being an artist myself, but after realizing how crazy the schedule is an how much of your life you have to give to the road, I decided I would find artists that I could lend my artistry to instead (and get to sleep in my own bed!).
Q: What South High teachers helped you with your musical career?
A: Mr. Simon and Ms. Humiston were my orchestra teachers and were very supportive of me moving to Nashville and pursuing my dreams (although I think they were both upset I wasn't going to be playing violin as much anymore!). John Jauss was influential in teaching me how to problem solve (Chem 2/3 class), which is CRUCIAL in any field of work you decide to go into.