BBQ right down the road
Smokee Mo's opens within a mile of South High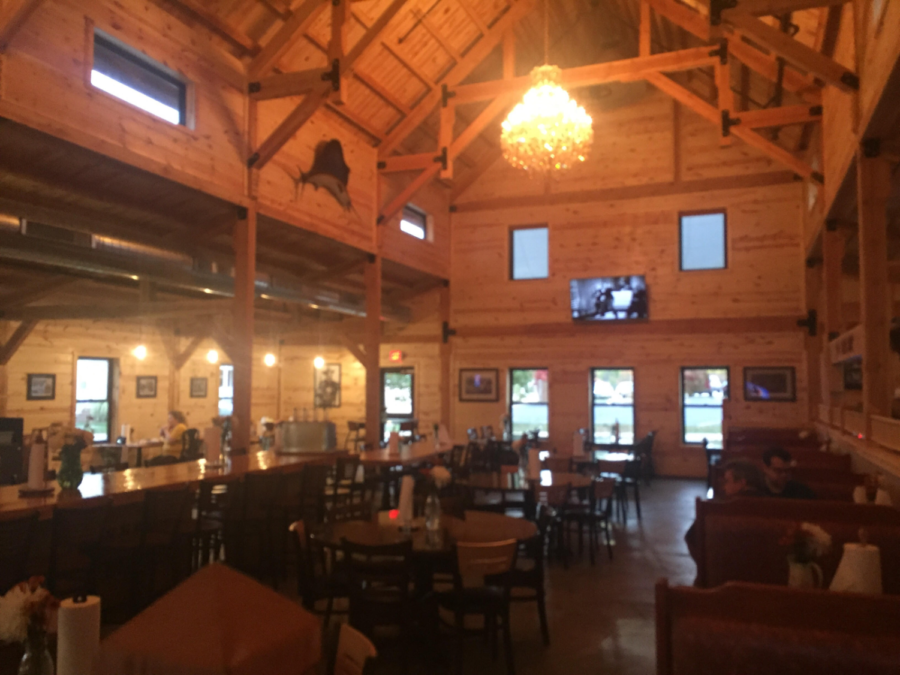 Students and teachers craving barbeque at the end of a long school day might want to consider visiting Smokee Mo's, less than a mile away.
Smokee Mo's opened on July 19 where Meramec Station Road and Manchester Road meet. It is owned by the same family who owns Imo's pizza. The restaurant has a country feel and look. They serve mainly meat options with a wide variety of sides such as baked beans, mac n cheese, baked potatoes, texas potatoes, salad, and garlic bread while also serving a decently sized vegan menu.
 While at Smokee Mo's I tried burnt ends, ribs and baby back ribs with baked beans, baked potatoes and garlic bread. When we went on a Monday afternoon the service was very fast and it took less than 5 minutes to order, get my food, and start eating. Something I really liked about the restaurant was the wide variety of sauces–my personal favorite being hot. In my personal opinion, the sauces were a lot better than Dalie's, although the rib meat wasn't as tender and easy to pull apart. 
When trying the burnt ends–burnt ends are flavorful pieces of meat cut from the "point" half of a smoked brisket—I noticed they were not as burnt as I'd like. They seemed more like meat chunks then burnt ends but still delicious nonetheless. They paired well with all the sauces.
After I finished all the meat I tried the sides. Most of the sides were nothing special but the homemade mac n cheese was one of my favorite things tried at the restaurant. They were slightly better than the baked potato which I thought was also very tasty. The texas potatoes were slightly undercooked so I wouldn't suggest ordering them.
Overall I thought the service was over the top–they even brought me out mac n cheese halfway through my meal because I'd said I wanted it–and the store was clean. I thought the food was good as a whole and that the sauces really brought most of the food together. 
If I were the rate the restaurant out of 10 I'd give it a 7.
Smokee Mo's has a second location in Arnold, as well. The Manchester location is open 11 a.m.-9 p.m. Monday-Friday and 10:30 a.m.-9 p.m. Saturday and Sunday.