Think beyond the bun!
Taco and Pita Grill on Manchester is a good dining option.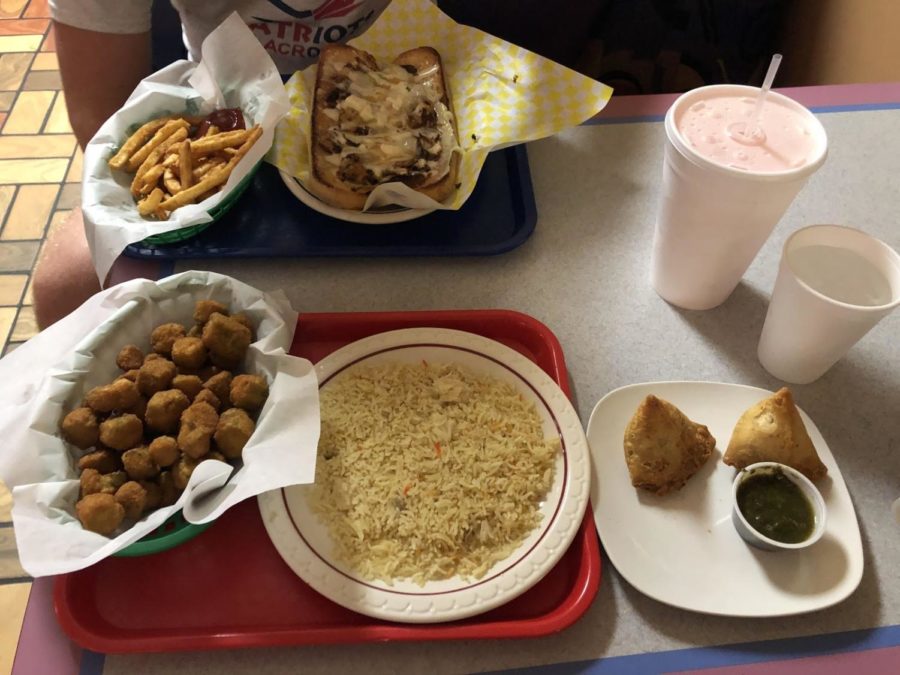 South students may have heard about Taco and Pita Grill since it opened in December of 2015, but have you been there? From the beginning, the small restaurant located on Manchester Road has been flooded with great reviews and very happy customers. After living five minutes away from it for four years, I finally decided to try it out. 
The restaurant is open every single day at 11 a.m. and closes as late as 1 a.m. They have over 100 items on their menu and are sure to have something for everyone. They even provide separate menus listing their gluten-free and vegetarian options to make sure everyone has something they can enjoy. They serve American, Mexican, and Greek food, making it a great place to visit if you can't decide what you are craving!
Ordering food was very easy as you walked in and went up to the counter and there was someone waiting to take your order before you sat down in a booth. After looking over the menu I decided to order the fried okra, saffron rice, and vegetable samosas. My friend decided to order the California Chicken Philly with a side of french fries and soda. For the large amount of food we got, our total ended up being only $23.84. For the amount of food we received, I would say the prices were very cheap. With the very low prices, we weren't sure what to expect of the quality of our food, but we were pleasantly surprised at the food we were served. 
Our food was all made fresh and we received it in less than 15 minutes. Everything had an amazing smell to it and was piping hot when we received it. After eating the food we were both pleased with how tasty and authentic everything was. Each dish was packed with flavor and made me feel like I was eating food directly from Mexico and Greece. Compared to other Mexican restaurants in the area like El Nopal, the quality of the food and the low menu prices at the Taco and Pita Grill make it an easy choice. If you are looking for real greek or Mexican food, you will find it at the Taco and Pita Grill. They also serve a variety of authentic Greek desserts such as baklava and many pastries from the bakery Labonne Bouchee.
The best part about the restaurant was how kind and efficient everyone who worked there was. They answered any questions we had about menu items and recommended things that we might enjoy. It was clear the restaurant is very family-oriented and would be able to fit the food preferences of children and adults with their wide variety of food. From the atmosphere to the large variety of dishes, the Taco and Pita Grill is sure to please anyone who goes there.