College Cheaters
Parents who cheated the college admission system hurt others who did it the right way.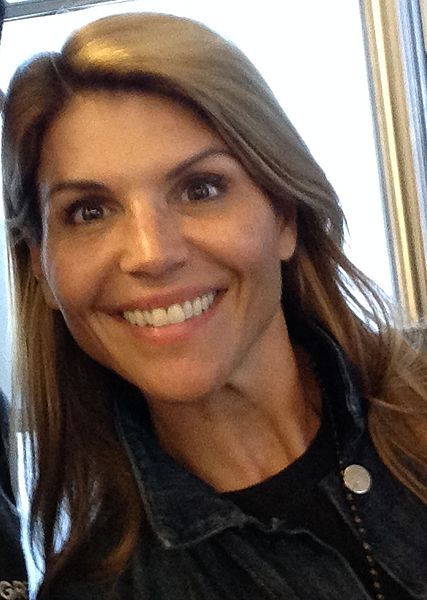 As a kid, Becky from "Full House" (Lori Loughlin) was the lady I always looked at as the mom I wanted. She was sweet, caring, and innocent. Recently I found out she is not as innocent as I thought. About a month ago the whole country found out she and other wealthy parents like Felicity Huffman allegedly paid insane amounts of money for their daughters to get a proficient score on their SAT/ACT exams and paid coaches so that the daughters could into elite colleges like USC. As a student at South, you have either already taken the ACT or you will. It is a stressful time for students. Everyone wants to get a good score to get into college. Wouldn't you be mad if you found out that a kid with rich parents, who maybe isn't as smart as you, was able to cheat his/her way into the college you wanted to attend?
For those students who don't know the details, the scam worked in two ways.
The first is that parents supposedly paid an admissions consultant by the name of William Rick Singer (he's the founder of a nonprofit college-prep company, the Key, in Newport Beach, California) to bribe coaches at select schools to help recruit their sons/daughters into sports programs despite not having any proven athletic ability. If you're designated as a recruit for a sport at a college, there is a lower threshold for admission for those students.  
The second way the scam worked is that Singer would facilitate cheating on the SAT or ACT. He would convince the high school to allow the student to take the test individually, and then bribe an ACT or SAT proctor to "assist" the student by giving the correct answers, or erasing the student's answers and putting in the correct ones.
Juniors all over the country took the ACT test on April 2. I was just one of the 423 other South High juniors huddled in Gym A, stressing out and trying my best so I could get a score decent enough to get me into the college I want to attend–Clemson University. Many of us spend hundreds of dollars of our parents' hard-earned money to go to tutors and take the test multiple times, just to be accepted to Mizzou or Missouri State. When I think that some wealthy parents are able to scam the system to get their kids' ACT scores higher than mine, it infuriates me, and it should infuriate you. These kids who use their parents' money to get what they want out of life disgust me.
Singer, the man at the center of the indictment, is charged with racketeering conspiracy, money-laundering conspiracy, conspiracy to defraud the U.S., and obstruction of justice. He has pleaded guilty in a Boston federal courtroom and could face more than 60 years in prison and more than $1.25 million in fines. His sentencing is scheduled for June 19. 60 years of prison time seems like a pretty fair sentence to me being he will spend the rest of his life in prison.
Felicity Huffman and 12 other cheating parents pleaded guilty on April 8 to conspiracy to commit mail fraud and honest-services mail fraud. They will be sentenced later this year. On April 15, Lori Loughlin and her husband, Mossimo founder Mossimo Giannulli, pleaded not guilty. The parents could receive 20 years in prison, but many experts are saying they may get off with minimal time or community service. This is disappointing to me. I believe they are worthy of up to at least 20 years. I don't understand how people can be so inconsiderate of others and what they have worked for. There are other kids who deserved to be accepted to Universities like USC, Yale, and Stanford and probably weren't because of these people.
In the end, we'll never know how many juniors across the country, even at South High, were the victims of this scam–how many of us were denied admission to the universities we wanted to attend because some junior with rich parents cheated the system and took our rightful spot on that campus. So, South High juniors–are you mad now?