From Patriot to Hoosier
After four dominant years at South High, Carson Haskins is adjusting to Division 1 tennis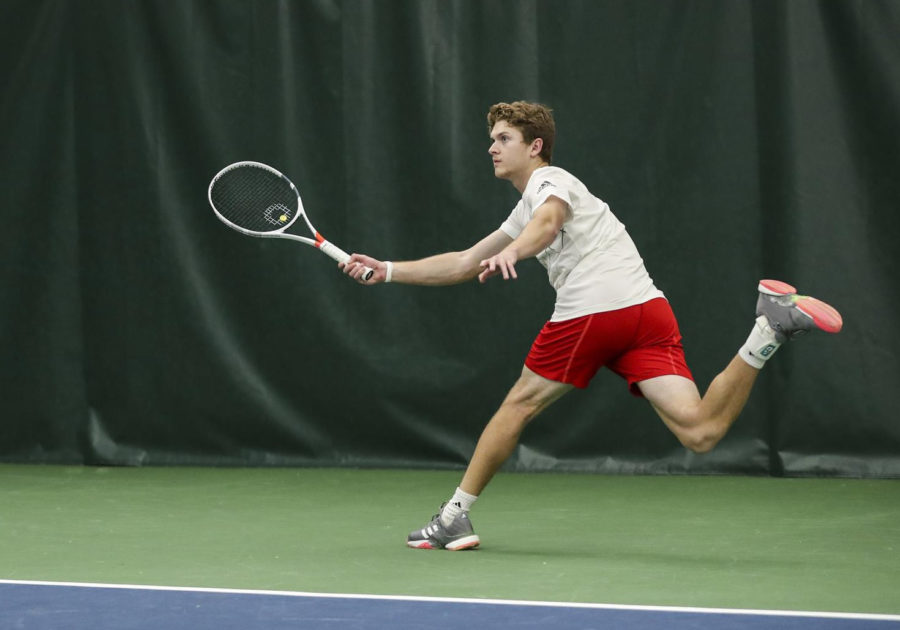 4 state titles. 94-0. Never lost a single set.
If there is one word that could describe Carson Haskin's career at Parkway South, it is dominant. After the most dominant career in Parkway South sports history, Carson Haskins now plays tennis for the University of Indiana, where he majors in Informatics.
I caught up with the former Parkway South superstar to see how college was going for him.
It is hard to balance athletics and academics in college, but Carson said he is getting used to it and learning every day.
"Freshman year at Indiana has been busy for me, but it's also a lot of fun," Haskins said.
After being ranked as high as 13th in the nation for high school tennis, Carson had to make the decision of where to take his talents for college. In the end, he decided to become a Hoosier.
"When I visited, I felt at home. I got along well with the coaches and the team. I think it's important to always feel comfortable with the people you're going to spend so much time with," Carson said.
Having to adjust to the busy college life of practices and studying has been hard, but Carson is having a successful freshman season.
"We've played 10 singles matches, and my record is 7-3. I started off playing at #5 in the lineup and now I'm playing matches at #3," Haskins said.
Carson said he is adjusting to tennis in college well, but playing against the best in the country offers a unique challenge.
"High school tennis was fun, but the competitiveness in college is a whole new level. People here are training six hours a day on top of the school. There are no easy matches; it is a full-time job," Haskins said.
One thing that has helped Haskins make the jump to collegiate tennis is the help of his teammates.
"We have a senior on our team from Spain named Antonio Cembellin. He's done well over the years, and even beat opponents ranked as high as #4 in the country. His work ethic and competitive drive are inspiring, and he's been a big help to me on the team," Haskins said.
Thanks to helping from his teammates and his successful start to collegiate tennis, Carson has big goals.
"A few of my goals for collegiate tennis are to become an All-American and play in the NCAA tournament along with my team," Haskins said.
However, Carson's aspirations don't just stop in college. The South alumnus has his eyes set on something even bigger.

"Professional tennis is definitely something I want to pursue. I'm most likely going to finish my four years in college and spend a year on the tour. We'll see what happens," Carson said.