NBA in the spotlight
LeBron, Giannis, Kyrie among other pros to participate.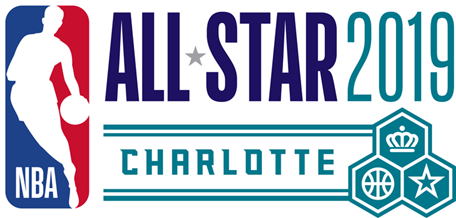 As the NBA All-Star weekend approaches, basketball fans everywhere are coming together and getting ready to watch some of the best athletes on the planet compete on the same court.
Throughout All-Star weekend, the best in the league go head to head in different events including the three-point shootout, slam dunk contest, and skills challenge. These events are in addition to the Celebrity game, Rising Stars Game, and the main event the NBA All-Star game.
All-Star weekend serves as a way for fans everywhere to forget about the troubles of the regular season, and watch the best of the best go at it.
"As a Cavs fan, watching them lose night after night, it can get hard. The all-star game is a great way for me to forget about my troubles," sophomore Owen Stevenson said.
The action-packed weekend has multiple attractions, that draw hardcore and casual fans alike. It is hard not to watch such a great collection of athletes compete in all sort of events and games.
The All-Star Action kicked off on February 7th with the first-ever televised NBA All-Star Draft, where captains Giannis Antetokounmpo and Lebron James held a draft to determine their respective all-star teams.
Last year was the first year that the all-star game held a draft and it was received well by the fans, who thought it added an interesting spice to the game.
However, with so few players getting picked to the game, there are bound to be some snubs.
"Jr. Smith was a definite snub. His knowledge of the game and dedication to being the best make him a star," Owen Stevenson says.
The weekend kicks off on Friday the 15th with the celebrity game and the rising stars game. Big names of the celebrity game include Dr. Oz, Ronnie 2k, Ray Allen, and defending MVP Quavo.
Later that night is the Rising Stars game, in which first and second-year players go against each other in an intriguing matchup to determine the best young players in today's league. While there are many dynamic players on both teams, I expect fan favorite and rising superstar Luka Doncic to carry Team World to a victory.
"Doncic is going to be a star in the future. He has all the tools to be a great player, and I could see him putting on a show during the Rising Stars game," sophomore Dane Keller said.
Saturday action is kicked off by the Skills Challenge, in which players complete a variety of drills as fast as possible, to prove their worth as the most well-rounded players in the NBA. Although the competition is fierce, I have my money on Denver Nuggets center Nikola Jokic to pull off a victory in this challenge.
Next up is the three-point contest, in which contestants compete in rounds shooting three-point shots from all over the court. The 10 contestant field is led by notable shooters Steph Curry, Damian Lillard, and defending champion Devin Booker. While there are many impressive shooters in the field, I predict Sacramento Kings guard Buddy Hield to pull off an impressive upset and win this year's three-point contest.
"If I had to bet on anyone to win, my money's on Seth Curry," sophomore Dane Keller said.
However, avid NBA fan Owen Stevenson had a different prediction.
"I got Joe Harris winning the three-point contest with a record score. He is very underrated, but he is a knockdown shooter," Stevenson said.
Rounding off Saturday night's action is the Slam Dunk contest, which is arguably the weekend's most popular event. In this competition judges grade contestants on a series of dunks in which contestants need both good verticals and good showmanship. I have my bets on New York Knicks highflying guard Dennis Smith Jr. to win this year's annual dunk contest.
"Hamidou Diallo is definitely going to win the dunk contest. After watching him all year, he is ready to put on a show Saturday night," Keller said.
Capping off the weekend is the main event, the NBA All-Star game. The new dynamic of a draft should add to the excitement, and this year's All-Star Game is shaping up to be one for the ages. Team Lebron is led by Kevin Durant, Kyrie Irving, and Lebron James. They go up against Team Giannis which is headlined by Steph Curry, Joel Embiid, and Giannis Antetounkumpo. While it is poised to be a good matchup, I predict Team Lebron wins in a high scoring victory, with starter Kyrie Irving taking home MVP.