Calculus teacher by day, actor/model by night
When Scott Degitz-Fries isn't teaching math, he can be found on stage or in front of the camera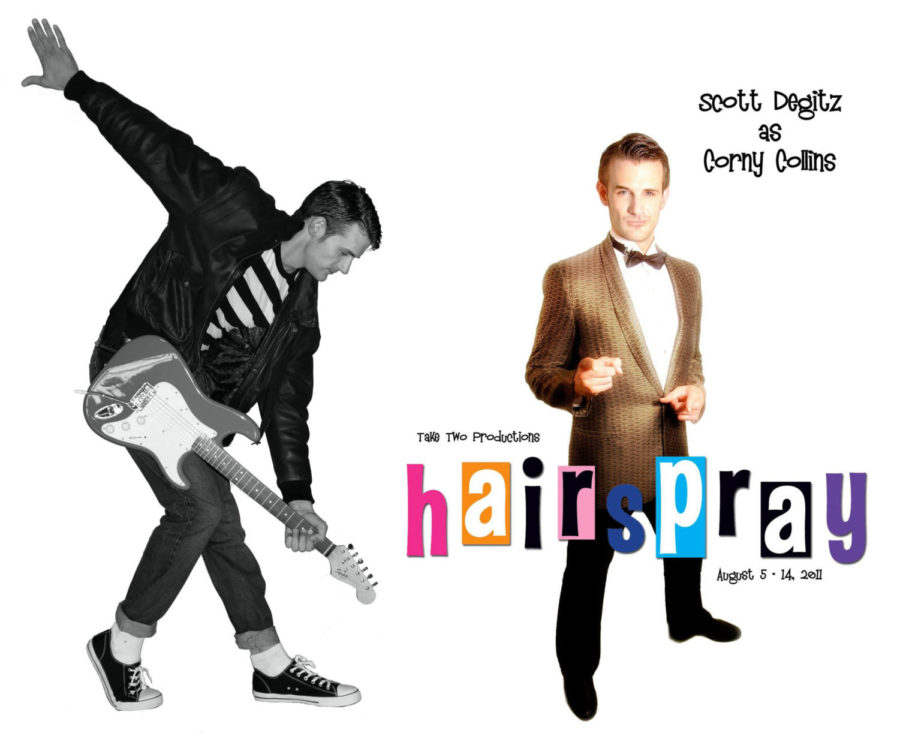 Great singing voice, awesome dance moves, perfected model face. These are all qualities of…. a Calculus teacher? This is the case for math teacher Scott Degitz-Fries.
"I've been in 16 television commercials, 2 movies, 2 radio ads, 2 internet ads, 7 magazine ads, 16 musicals, and 7 runway modeling shows." said Degitz-Fries.
While not at school Degitz-Fries is out living another glamorous life. He spends his time going to multiple auditions a week, commercials, plays, movies and more.
"I started it all in middle school.  In high school I did all the plays and was in show choir, I choreographed the show choir also.  In college I kept doing shows and started a show choir at my college also," said Degitz-Fries.
For Degitz-Fries acting has been a part of his life since a young age and so has math. He said he has always had a passion for math and it was obvious though his math class load throughout out high school and college.
He has met some of Hollywood's best, including the model/actress Kate Upton. He met her on the set of the movie "The Layover," which was filmed in St. Louis. Degitz-Fries was an extra in the film.
"Kate Upton was sitting next to me and said 'I'm bored. I feel like singing' I was like 'Ummm.yeah! Let's sing! What do you like?' She said 'Mary Poppins' and I busted into song and we just sang the soundtrack," said Degitz.
When he's not singing with famous celebrities, Degitz-Fries focuses on his main job–teaching math.
"I spend all my free time – during practices for musicals, during shoots for commercials, waiting for auditions – grading papers so I can do all the things I want to do and also be an effective teacher who gets work back to students in a timely manner," said Degitz-Fries.
One of his AP Calculus students, junior Asad Siddiqui, said Degitz-Fries makes a difficult subject fun. 
"He has songs for every topic we cover that he makes us all sing with him. We are constantly playing different games that involve calculus," said Siddiqui.
Degitz-Fries' outside jobs are not a secret to his students. He loves to play his commercials and tell stories of his different jobs to help entertain through the rigorous Calculus material.
"He tells us many stories about his exciting life," said Jordyn Haddrill, junior.
Siddiqui said Degitz-Fries is a very supporting teacher who is always there for his students. He is a lot of fun and is very helpful and caring.
"Going into Calculus I was scared and intimidated but Mr. Degitz makes it not as bad. He is very understanding and is always there for every student," said Siddiqui.
Haddrill echoes Siddiqui's sentiment.
"He is a fun spirited man and I love being in his class," said Haddrill.