Fast food for $5
Best options out there when you're hungry and have $5 in your pocket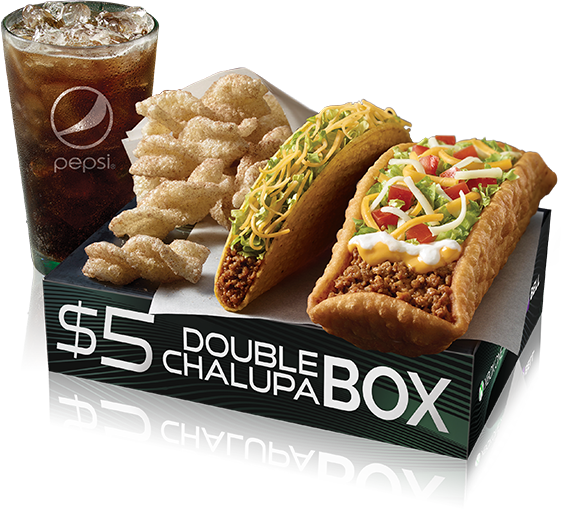 Manchester has a lot of options for $5 meal deals but here I would like to tell you what I think has the most and the best quality. I went to McDonald's, Taco Bell, Dairy Queen, Arby's, and Wendy's to see how good their cheap menu was.
At McDonald's, they used to have a 2 for $5 menu ,but unfortunately they took that away. They did replace it with the $1, $2, $3 dollar menu which actually gives you more of a choice to pick from for the same amount of money. Personally, my choice would be to get two McDoubles and a soft drink. This will only cost you $5 which is a good deal for how much food you are getting. You could even get five McChickens for $5, or many other combinations of things, if you wanted too but that's too much food for me.
At Taco Bell, they are always coming out with new $5 box combos which are always pretty good and have a lot of food in them. The newest box is the Double Chalupa Box. In this box you get a Double Chalupa,obviously, a crunchy taco, cinnamon twists and a medium fountain drink. I can tell that this box is very filling. the Double Chalupa is a very big item and along with the taco, cinnamon twists and fountain drink you're definitely getting your money's worth. Be careful with the hot sauce though because a spicy entrance means a spicy exit!
The Dairy Queen $5 buck lunch is one of my favorites. At Dairy Queen you can get a deluxe cheeseburger with fries, a sundae, and a drink for $5. If you want you can even replace the sundae with any blizzard of your choice but that'll cost you a little extra. I like this one because Dairy Queen has really quality burgers, and good ice cream. I also like when they hold the Blizzards upside down.
If you have an extra buck in your pocket you can make your way to Arby's to get the 2 for $6 gyros. They offer the roast beef, traditional greek, and turkey gyros. Although it is a little more expensive, it's probably the most quality food you can get out of most fast food restaurants.
Wendy's is a little far from south but they are throwing some deals there! They have a four for four deal which you can get a cheeseburger, soft drink, nuggets, and some fries. I personally have not tried this but it sound like a good deal for the food your getting for $4. Also i like wendy's food because its quality just like their commercials say.
I think all these places are a great choice to get food. For me it really matters on what kind of food im in the mood for, but these are my go to options when i'm hungry and trying to get some quick food.