Shake it!!
Hang on for a minute...we're trying to find some more stories you might like.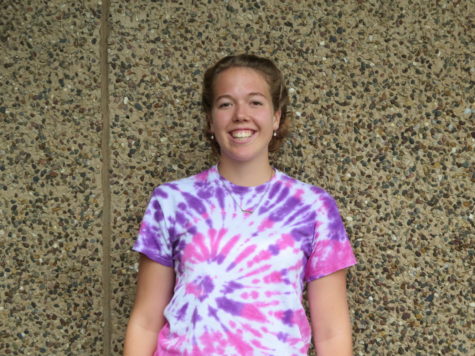 More stories from Hannah Esker
Shake Shack is worth the trip, but avoid the milkshakes
Finally, the beloved burger chain Shake Shack has opened a storefront in St. Louis. Located in the Central West End on Euclid, this location is the first in Missouri. Founder and St. Louis native Danny Meyer brought the franchise home 14 years after Shake Shack was first opened in Madison Square Garden.
The hype that Shake Shack has created is shocking. My friend and I drove around for a half an hour to find parking, and once we made it inside, the line was wrapped around every table all the way to the door. We endured a 40 minute line, a wait much smaller than some figures I have heard, before we were able to fully peruse the menu. Famous for their shakes, I decided to order a strawberry one along with a Shack Stack burger and cheese fries. My bill totaled $20, the fries were a la carte. In my opinion that is pretty expensive for a fast food/diner type restaurant. However, these steep prices are due to the franchise's commitment to 100 percent natural meat without antibiotics or hormones, humane-fed beef, cage-free eggs, pasture-raised pork, no GMO buns, and dairy products from growth hormone-free farmers.
Despite the insanely long line, the cashiers were cheerful and friendly, and our food was prepared in under 10 minutes. Another challenge was finding a table to eat at. All of the booths and tables were taken, but luckily a couple left shortly after we picked up our food.
The food smelled delicious. The Shack Stack burger, an Angus patty topped with a cheese filled deep fried portabella mushroom and lettuce, tomato, and cheese, was colorful and visually appealing. The cheese oozed out of the mushroom on my first bite. The contrast of the fried cheesiness and fresh tomato resulted in balanced burger, not too greasy and not too dry. I was most surprised by the fries; they appeared to be cafeteria fries with their thick, wavy appearance. However, they were fried amazingly, crispy despite being smothered in cheese. The fries were some of the best I have eaten.
My main critique of Shake Shack is the shakes themselves. While the restaurant is advertised for having exceptional milkshakes, I was underwhelmed. The small size compared to the high price, $5, was the first disappointment, and the shake itself was even more discouraging. It was absolutely normal, not memorable in any way. I went in with grand notions of an extraordinary milkshake, and that is definitely not what I got. I would prefer a Steak n' Shake vanilla shake to any shake the Shake Shack has to offer. Some people have compared Shake Shack to Steak n' Shake, but in my opinion, Shake Shack has overall better food, service, and atmosphere. A more comparable chain would be Fuddruckers.
Overall, I had a positive experience at the Shake Shack. My meal was delicious, minus the shake, and the atmosphere was extremely fun. The outside is hip and inviting, and the inside looks clean and ordered. Central West End is a great location for the first Shake Shack location in St. Louis. I would probably dine there again if I was with friends and in the area.