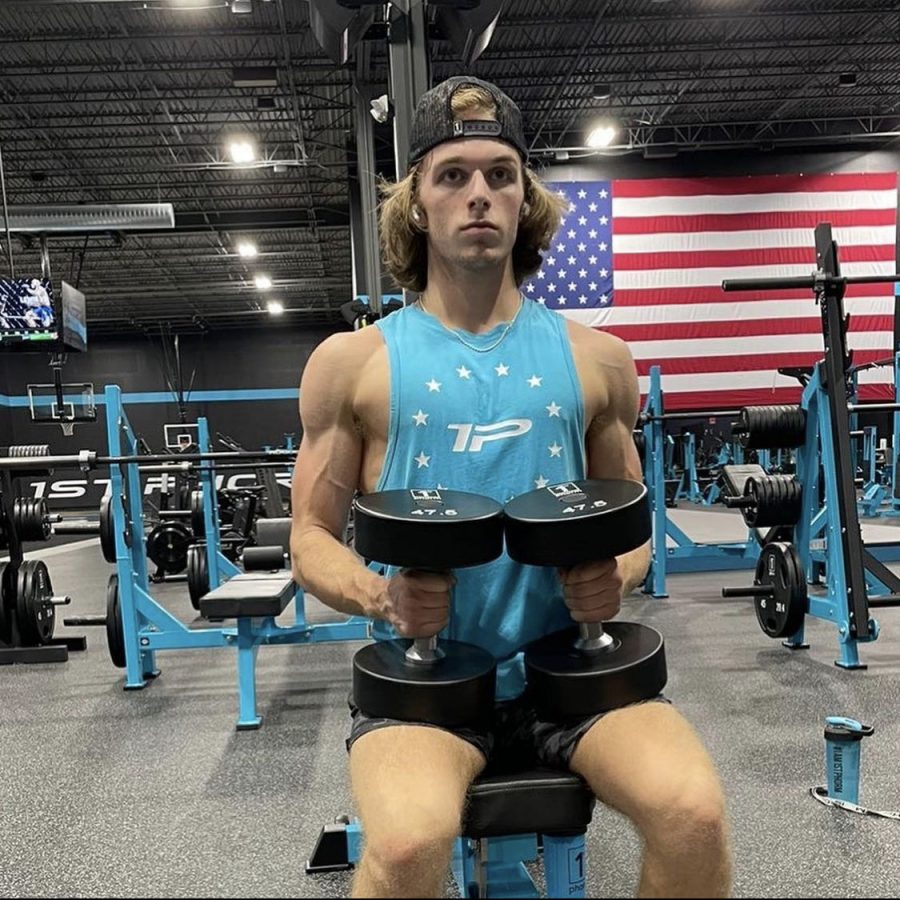 Have you ever wanted to get paid to work out? Mikey Sapienza does on a daily basis. The senior First Phorm-sponsored athlete's career in bodybuilding has started to take off as of late.
Sapienza attends Parkway South High School and plays club ice and roller hockey for the school. 
Students and teachers have started to take notice as Sapienza has increased in size over the last few years. 
"I saw how much he dedicated himself to the sport," said business teacher Ellen Schmidt. 
Sapienza has had numerous sayings over the years as a bodybuilder, such as #DuesPaid, and Gym Shark. Sapienza continues to pursue his dream of becoming a professional bodybuilder.
"It's cool to see someone chasing their dream while still in high school," said junior Ethan Schrader.
As Sapienza went to the gym more and more, he was able to land a sponsor with first Phorm, the gym he now attends. 
"It's been great being able to turn my hobby into a job and a possible future career," he said.
Sapienza has been working out since his sophomore year of high school, and what started as a routine turned into an everyday activity of his, and has just recently started to take it more seriously. Sapienza is now working on expanding his following on social media where he posts fitness content including workout advice and progress photos.
Sapienza's Instagram handle is @Mikey_Aesthetics1p and has built a small but noticeable following of about 600, and continues to slowly grow the more he posts his workouts, supplements, and 1st Phorm business inquiries.
"I see how hard he works and I think he deserves to make this into a career," said Mikey's brother Shaun.
Sapienza said he will continue to work hard every day in hopes of making his dream a reality. He now can bench press 225 pounds, and deadlift over 400. His ultimate goal is to become an IFBB bodybuilder like his role models Arnold Schwarzenegger and Chris Bumstead. 
Sapienza said he has changed his diet, work ethic, and life in general. He enjoys looking forward to that next workout at First Phorm and seeing his fellow colleagues trying to accomplish the same goal as him.
"Seeing his hard work pay off is motivating to him and to many others. He is setting a good foundation for success at a very young age," said Shaun Sapienza.