The COVID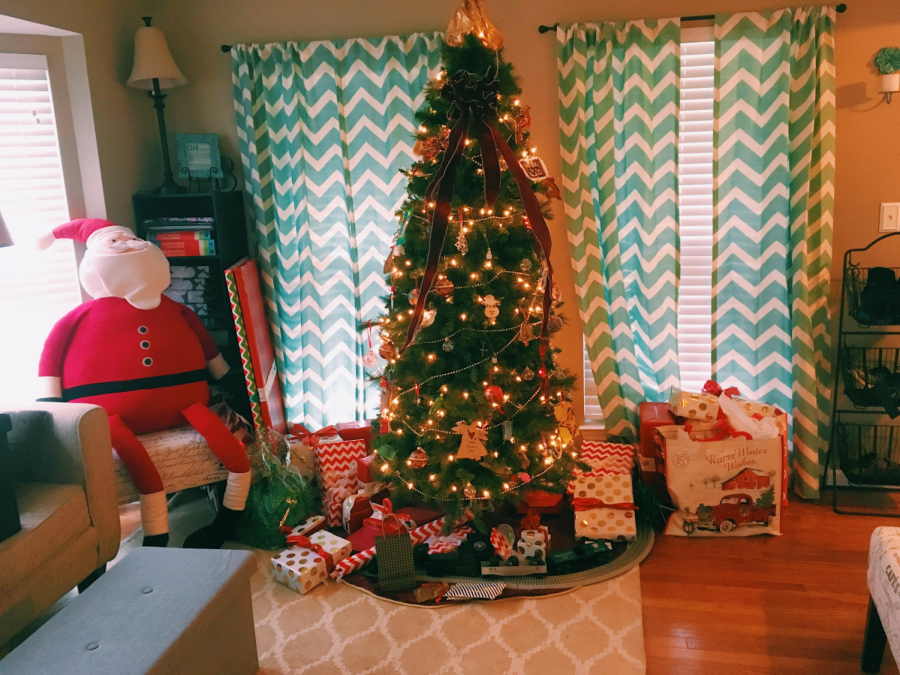 Tatum Nelson and Sophie Ellington, Convergence Journalism writers
October 20, 2020
With the 2020 holiday season being just around the corner, the way Americans celebrate holidays has had to change. 
With it already being October, many students and teachers are looking forward to winter holidays. Everyone has different views and plans on celebrating winter holidays during this unprecedented time.   
Chelsea Bles, sophomore, said she will be celebrating the winter holidays ¨with my family and maybe close friends.¨
However, she is unsure exactly where she will be celebrating Christmas and Thanksgiving.
¨We might do it on Zoom,¨ Bles said.  
Even though the pandemic has postponed many things, Bles said she still has a great holiday spirit when it comes to decorating for Christmas. 
¨I can't wait to decorate my house with my family. I'm especially excited to decorate the Christmas tree, and put up lights!¨
Sophomore Bennett Diehl is also looking forward to the winter holidays, and celebrating Christmas. He said his religion is very dear to his heart. 
He was asked why he is looking forward to this holiday season, ¨Because it is a tradition, and I like to see my family and celebrate the birth of Jesus Christ, my Lord and Savior,¨ he said.
Diehl said he is very considerate of his elders, and he is aware of precautions he must take in order to celebrate the holidays in a safe way.   
¨My family will want to stay at least 6-feet away from my grandparents and anyone in the high-risk zone,¨ he said.            
With spikes in COVID-19 that could happen anytime, Diehl said he is also concerned for this holiday season.     
¨This holiday season will probably cause a spike in COVID-19 because people are going to be in contact with a lot of people they haven't been around recently,¨ Diehl said. 
Senior, and turkey enthusiast, Eric Boles has strong feelings about the pandemic and what will happen with the upcoming holiday season. 
"There's nothing quite like chowing down on a Thanksgiving turkey," Boles said.
Even though Boles is a big fan of the holiday season, he doesn't plan on going to any festivities this year.
¨We don't attend many holiday activities as a family, even in a normal year,¨ Boles said. 
Sophomore Evie Auberry had a lot to say about how she'll be celebrating the holidays. She said Thanksgiving and Christmas won't be much different for her family this year. 
¨Celebrating holidays in my family probably won't be too different because I see my family like every weekend and we are staying safe with everyone. But still, it will probably be weird,¨ she said.
Some of Auberry's favorite activities are being affected by the virus, but some things will remain the same as they have in the past years.

¨For Halloween, at my lake house they have a thing that isn't going to be happening. But other than that it'll probably be the same-ish,¨ she said. 
Although there will be festivities that won't be happening this year, Auberry is still confident in finding ways to celebrate her favorite holidays.
Auberry said she figures that most families in the United States will hold back on gathering in such large groups due to COVID-19.  
¨There will be so many restrictions but some people won't follow those but, for the most part. I don't think it'll be the same,¨ Auberry said. 
The holidays won't be the same as they were in the past but Boles said he is confident that people may still find joy this season. 
¨Amidst national tension and anxiety, I hope that the country can love each other and that the holidays can be a period of merriment for us all,¨ he said.